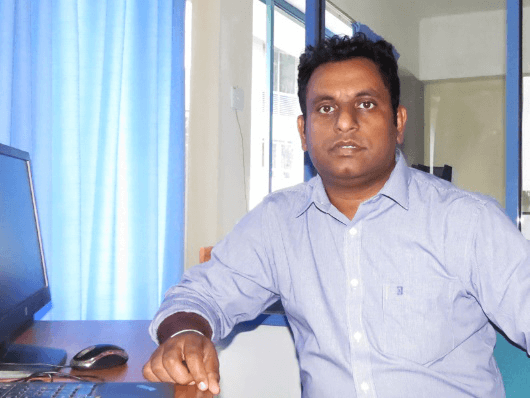 Dr. Udayanga Galappaththi
Senior Lecturer
Department of Mechanical & Manufacturing Engineering
Faculty of Engineering, University of Ruhuna, Sri Lanka.
(Certified Lean Six Sigma Black Belt)

I have selected Lean Six Sigma Company as they have the global recognition by offering programmes collaboratively developed with the University of Bedfordshire (UK) & University of ERASMUS (Netherlands), where it is also satisfied the ISO 18404 ISO 13053 standards. As an academic who is teaching in the area of industrial engineering, I believe the content of the lean six sigma programme full fill the required theoretical content and the teaching methods are very strategically planned by the instructors.
Dilusha Perera
Assistant Manager Strategic Planning and Business Support
MAS Holdings
(Certified Lean Six Sigma Black Belt)

Upon successful completion of a Lean Training offered by my Employer (MAS Holdings), I felt the need to take another step forward and master Six Sigma which is a scientific tool/ approach for data driven problem solving and implementation. During my search for a suitable Lean Six Sigma program, fortunately I came across The Lean Sigma Company which is a globally renowned institute with accreditations from world's leading universities such as University of Bedfordshire (UK) & University of ERASMUS (Netherlands).

Upon enrolment we were given a very comprehensive training on "Lean Six Sigma" by the competent lecture panel at the institute. They were friendly and approachable and ensured that all students effectively grasped the nitty-gritty of lean six sigma. The training also included a few practical sessions and multiple use case discussions which helped us to dissect complex concepts such as MSA and DOE. Further, the continuous support and guidance that you receive in your black belt projects is commendable which helped us to successfully navigate our projects in order to deliver results….

Given my experience I am happy to recommend The Lean Six Sigma Company to everyone who is planning to commence their Lean six sigma journey as an individuals or as an organization in order to improve productivity, increase customer satisfaction and bottom line returns.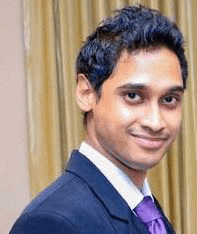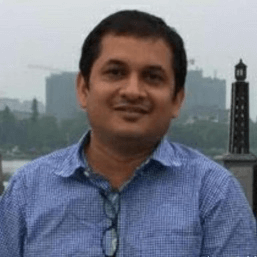 Sudhir Kumar Mahapatra
Manager Quality Assurance – Kappahl Far East Limited
(Certified Lean Six Sigma Black Belt)

In this highly competitive business environment knowledge on Lean Six sigma provides cutting edge tools to address problem, through structured problem – solving methodology. Professional with Lean six sigma expertise stands out in the contest that also assures fast career growth. So Lean Six sigma course is highly recommended to any ambitious professional irrespective of industry type. Its highly knowledgeable , committed teaching professionals and contemporary industry related study materials with loads of examples provides simplistic approach to make Lean six sigma so simple to understand and easy to apply.
Adithya Rathnayake
Assistant Branch Manager- NDB Bank
(Certified Lean Six Sigma Green Belt)

The Lean Six Sigma Green Belt program provided me with a new set of eyes to view things around me. Coupling the new tools I learned in the program with my experience will provide significant benefits to my organization as well me individually. The melding of Lean, and Six Sigma offers more avenues for improvement, than either one or the other exclusively. Overall, an excellent investment for any individual or a company to make in. These professionals are committed to guide you at any time sharing the latest and the best knowledge / tools without any hesitation.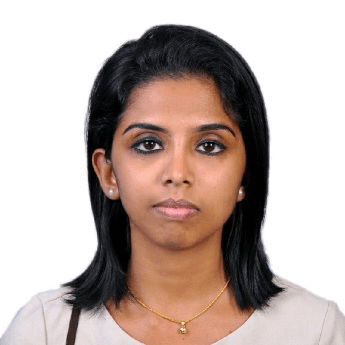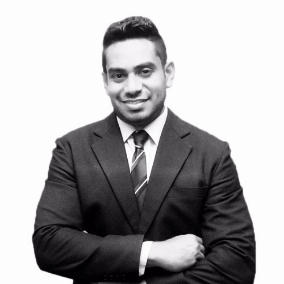 Amanda Perera
Associate Manager – Administration & Operations- NDB Bank
(Certified Lean Six Sigma Green Belt)

It's highly recommended for professionals who are keen in learning latest methodologies and applications of lean six sigma in Sri Lanka, especially if you are in to business process Re-engineering. It's simply beyond six sigma course materials with interactive sessions. Loads of learnings from these talented, committed professionals!